Brea Baptist Church Car Show
Thursday, January 10, 2013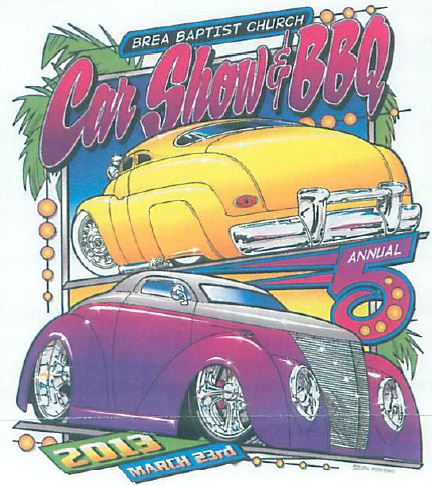 Come to the 5th Brea Baptish Church Car Show to be held March 23, 2013 at Birch and Flower in Brea CA 9AM to 3PM.
You will see 100 hundred of the finest pre 1976 cars, hotrods, Woodys, Panels, Muscle cars, Lead sleds, etc. There will be gourmet food trucks, vendors, Blues Brothers & original film car, The Tank one of kind motorcycle, working farm and big trucks, and much more. Its a fun day for the whole family.
If you would like to show your vehicle click here to download a printable flyer with registration form.