Do You Really Want To Sell Your Home?
Thursday, June 07, 2012
I stopped by McDonalds today and their doors were locked at lunch time, a sign on the door said "Come back after 2PM" So I drove over to Carl's Jr. and had lunch there. Afterward I headed to Best Buy and was told that 11-12 was not good time to stop in and it would be better if I came back after 3 pm. Better yet, why don't you call next week and set up a time to stop in? Pretty absurd, right! Yet, home sellers do this all the time!
I blame this on the sellers' real estate agent. As an agent we are supposed to council our home sellers on the comparable sales, pricing their home properly, preparing the house for show, and making the home available 9 AM - 7PM every day of the week until they have an accepted offer. Sellers should not negotiate the time that an agent would like to show the home. They are with their clients for a certain amount of time and have a route of showings planned. When a seller makes their home unavailable, they may have lost the one buyer that was willing to make an offer. Put a lock box on the property for easy access! I guarantee you will sell the home faster and for a higher price if you make the home available with a lock box.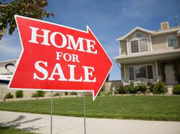 A pet peeve, if you haven't guessed it, is sellers wanting the agent to come at a different time than they are requesting. Remember the agent isn't picking the time the "buyers" have available to see your property. I show a lot of property during the week at lunchtime and evenings. Showing during the week, you can sometimes be the first in on a new listing and beat the rush of the weekend.
You can learn a lot from new home builders. Most people enjoy looking at new homes because they are staged. Builders hire decorators and pay them huge amounts of money to make their homes look amazing. Lights turned on, tables set, furniture is optimized to make rooms look bigger, grass is green, bushes trimmed and flowers planted. Everything is clean and its place. Times may be tough but you still can scrub, clean, pickup, and remove the extra clutter. This will do a lot to help sell your home faster and for a higher price.
Home sellers, when than phone rings and agent wants to show your house remember that this may be the agent that may write you an offer. It only takes one buyer to buy your home and the one you turn away might have been that one. Make your home available!
Reward the kids for keeping their rooms clean. We had some sellers that gave gold stars to their kids for picking up their rooms and making their beds. They had a schedule of goodies that were they could exhcange the gold stars for, this included going to the show, a frozen yogurt, a trip to McDonalds, etc. Make it a game. Plan things to do on the weekend so that you will not be frustrated as the Realtors wander through your home trying to sell it for you. There are a thousand things you can do. This will lower your stress level over selling.
If you are thinking about buying or selling a home, give us a call at (714) 726-3166 or send us an email to explore your options and to find out when is the best time for you to make a move. Texting ok